---
To sell your house quickly for cash in San Antonio, TX, consider working with local cash home buyers or real estate investors. Streamlining the process, pricing competitively, and ensuring your property is well-presented can attract fast cash offers in this market.
---
Are you looking to part ways with your house in San Antonio? Do you need cash ASAP, and you're thinking about selling your property at the earliest?
You're not alone!
A significant number of house sellers are warming up to the idea of selling their houses to cash buyers, and for good reasons.
Importance of Selling Your House Quickly for Cash
Selling your house fast for cash has multiple advantages. The most significant of these is the convenience of getting the deal done in a relatively short period.
Without the need to deal with the traditional hurdles of real estate transactions like property inspections, securing a mortgage, and drawn-out closing procedures, you can sell your house in no time.
This is especially important if:
You're facing foreclosure or bankruptcy
You're moving to another city for a job
You're selling a property you've inherited
You have a distressed property you want to unload fast
Benefits of Selling to SA Cash Home Buyers
Selling to cash home buyers has many benefits including:
Instant payment.
No need to deal with multiple showings.
No pressure to make major remodeling or repairs.
It's a more dependable sale, less likely to fall through.
In the next sections, we'll take a detailed look at how you can find these cash home buyers and kick off the process.
Let's buckle up and get started!
Finding Cash Home Buyers in San Antonio
Selling your San Antonio home fast for cash starts with finding reliable cash home buyers. And that's not as daunting as you'd think, especially in San Antonio, Texas.
Here are some detailed steps to help you identify the right buyers.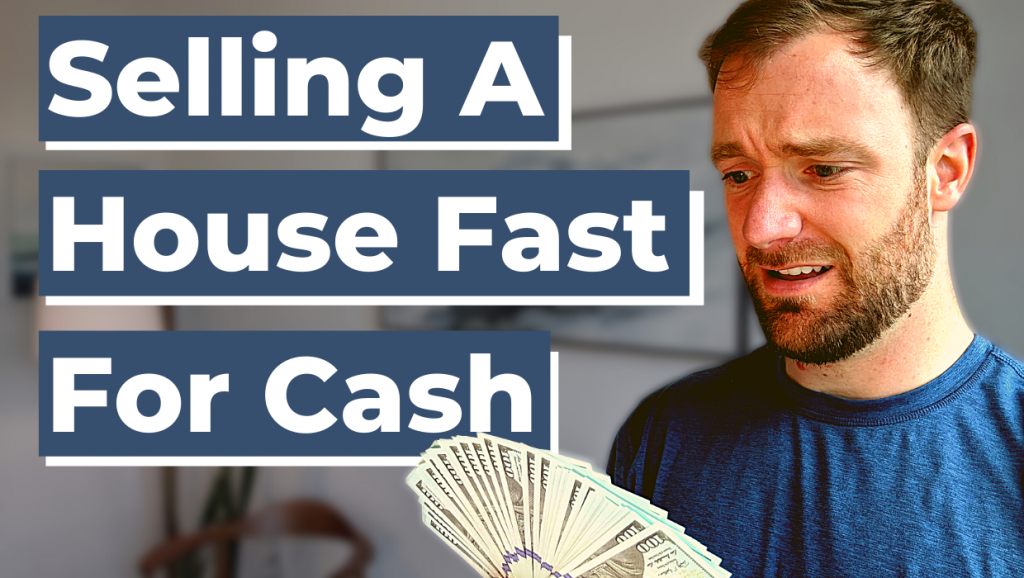 Researching Local San Antonio Cash Home Buyers
Start by searching for potential buyers in your area. A simple Google search such as "cash for houses in San Antonio TX" or "who buy houses for cash near me" can provide a list of potential buyers.
Look for companies or individuals who specialize in buying houses for cash. Remember to scrutinize their websites and social media profiles to understand everything you can about their processes, from initial contact to closing.
Here are some things to consider:
The buyer's specialization: do they deal with your type of property?
Their geographical restriction: do they operate in your area?
The speed of their process: can they close the sale quickly?
Reading Reviews and Testimonials
Online reviews and testimonials are fantastic resources to gauge the credibility of your potential cash house buyers. Most companies will have reviews section on their websites.
In fact, you can also browse through third-party review sites like Yelp or Google for unbiased reviews.
Keep an eye out for red flags like consistent poor ratings, lack of professionalism, or communication issues.
Getting Recommendations from Friends or Family
Word-of-mouth referrals remain one of the most trustworthy sources of information. Try asking around: your friends, neighbors, or family members might have sold their houses for cash in the past.
Their experiences can provide you with insider information about the process, reliability, and efficiency of local cash home buyers.
Moreover, they may be able to recommend buying companies who offer competitive prices and excellent service.
Assessing Your Property's Value
Before you jump into selling your house for cash, it's important to have a clear understanding of your property's worth.
This will ensure you get a fair deal, instrumental in negotiations with potential buyers.
There are several ways to assess the value of your property.
Hiring a Professional Appraiser
One of the most common and highly reliable methods is to hire a professional appraiser. They are skilled and certified to accurately determine the value of your property based on various factors including size, age, location, and improvements.
Though there is a fee involved, it's often a worthy investment as it gives a sound foundation for your asking price.
Professional appraisers provide:
A detailed report based on extensive research
An unbiased opinion of your property's value
Solid support during negotiations
Considering the Market Conditions
Another factor you need to consider is the current real estate market conditions in San Antonio Texas.
Is it a buyer's market or a seller's market? What's the average price of properties similar to yours?
Keep in mind that market conditions can greatly affect the value of your property and thus, may influence your selling price.
Evaluating the Condition of Your House
Additionally, the current condition of your house plays a significant role in its value. It might be necessary to make some repairs or improvements to make your property more appealing to potential buyers.
Consider these aspects:
Structural integrity: Check the walls, floors, and roof.
Systems: Evaluate your plumbing, heating, and cooling systems.
Curb appeal: Examine the exterior, landscaping, and overall first impression of your property.
Making an accurate assessment of your property value is an essential first step. With this knowledge, you are more likely to secure a deal that is both swift and beneficial when you need to sell your home fast for cash in San Antonio, TX.
Preparing Your San Antonio Home For Sale
Before you start reaching out to cash home buyers, you need to prepare your home to expedite the sale process.
Not all homebuyers are willing to undergo a lengthy renovation process after acquiring a property, so it is crucial that your house is in a good state.
Decluttering And Staging Your Home
First, declutter your home. Having a clean and clutter-free space makes the room feel bigger and more inviting.
This in itself can hike up perceived value.
Store or dispose of unnecessary items
Organize your remaining belongings neatly
Deep clean your home, paying special attention to kitchens and bathrooms
Next, consider staging your home. A well-staged home can help potential buyers visualize living in the space, which can considerably speed up the selling process.
• Rearrange furniture to maximize space
• Add tasteful decor to enhance the overall look of your home
• Consider engaging a professional home staging company for the best results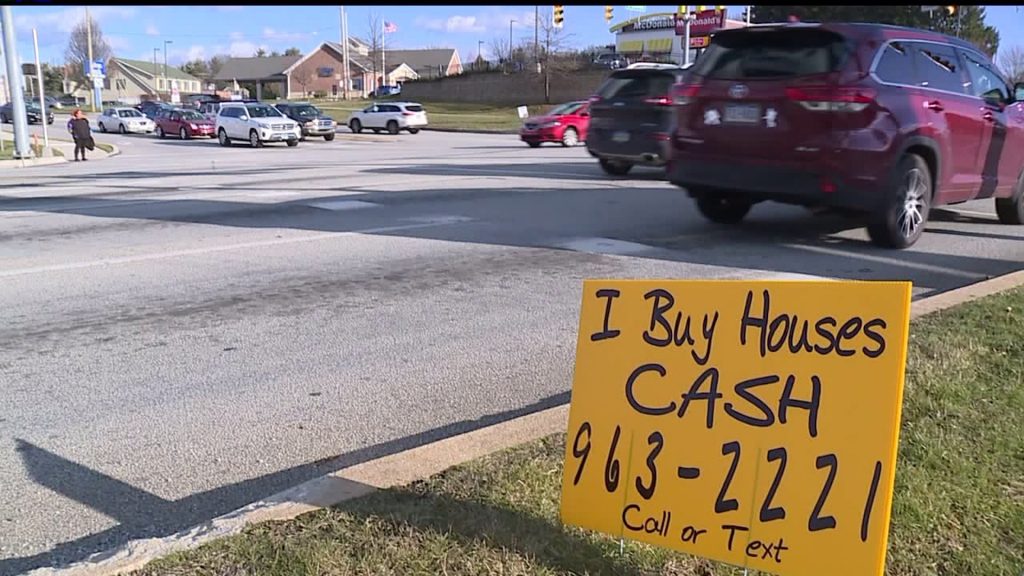 Making Necessary Repairs And Improvements
After decluttering, your attention should shift towards doing necessary repairs and improvements.
Prospective buyers will inspect the property, and visible issues can impact your chances of a quick sale.
Fix any plumbing or electrical issues
Repair any structural problems, such as roof leaks or foundation cracks
Give your walls a fresh coat of paint
Additional Real Estate Advice:
Curb Appeal Enhancements
Finally, don't neglect your home's exterior. An attractive curb appeal can captivate buyers even before they step into the house.
Mow the lawn and prune any overgrown bushes
Paint or clean the front door
Keep walkways clean and clear of obstructions
By following these steps, you can make your home all the more appealing to cash buyers in San Antonio, TX. Use this as part of your strategy to sell your house quickly for cash!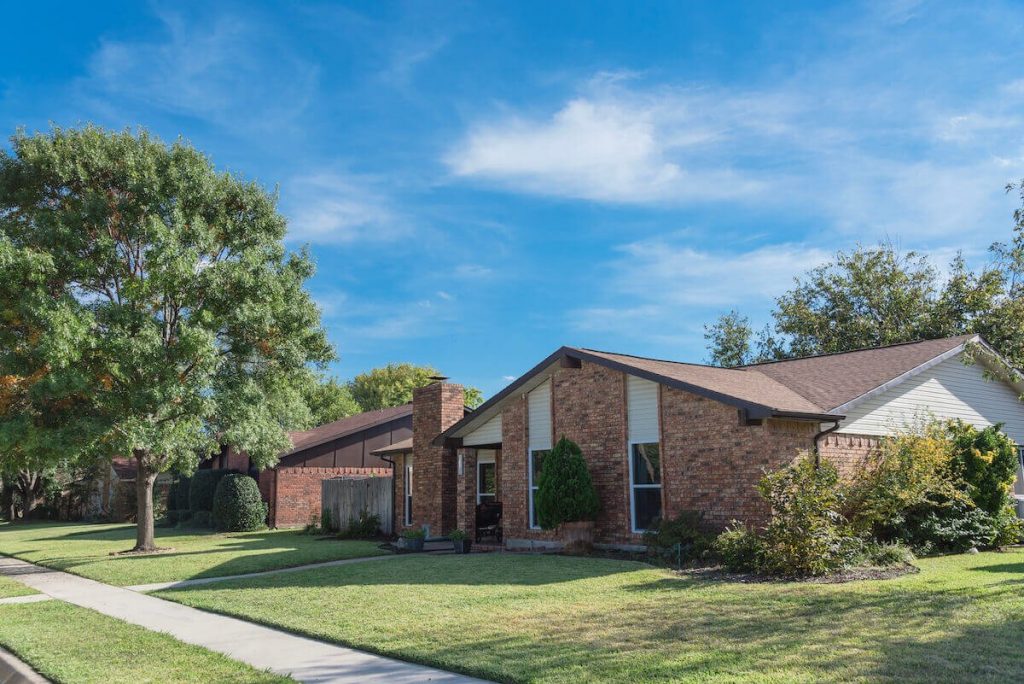 Marketing Your SA TX House
The first step towards selling your home quickly for cash is strategically marketing it for maximum exposure.
This process involves taking high-quality photos, writing a compelling listing description, and utilizing online platforms and social media for advertising.
Taking high-quality photos
Quality photographs are key. They have the power to draw in potential cash home buyers or turn them away.
It's advisable to take photos during the day when there is plenty of natural light. Focus on capturing attractive details of your house such as the kitchen, bedrooms, and exterior.
If you are not confident in your photography skills, consider hiring a professional.
Clean and declutter each room before photographing
Showcase all available space and highlight key features
Ensure exterior shots display the house's curb appeal
Writing a compelling listing description
Once you have your photos, it's time to write a listing description that sells. You should mention the most attractive features of your property.
Does it have a great location?
A large backyard?
Updated kitchen appliances?
Brand new roofing?
Be sure to include these details in your description.
Start with a catchy headline
Describe the house using positive, inviting language
Mention nearby amenities
Be honest about the property's current condition
Utilizing online platforms and social media
Never underestimate the power of the digital world.
Utilize real estate platforms like Zillow, Realtor.com, and Craigslist to post your listing. Additionally, social media networks such as Facebook, Instagram, and even LinkedIn can be used to create more visibility.
Create posts that showcase your house and encourage sharing among your network.
Use hashtags like CashForHouses, SanAntonioTX, or SellMyHouseFast
Post regularly
Respond promptly to inquiries
By planning out your marketing strategy and using these tips, you can efficiently attract cash home buyers and sell your house fast.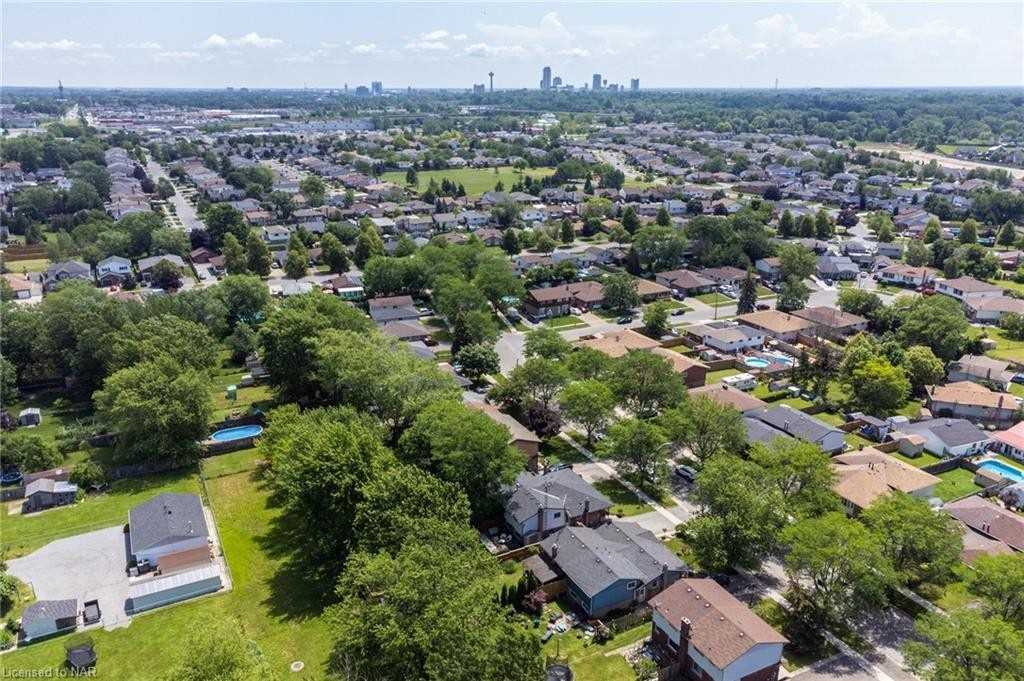 Negotiating the Sale
Selling your San Antonio home fast for cash, isn't just about finding cash home buyers or getting your house ready for sale.
It also involves the crucial stage of negotiation to guarantee the best possible deal.
Here are some key areas to focus on during this phase.
Setting a Competitive Price
Figuring out the right listing price for your house is a vital step. Too high, and it might turn off potential cash buyers; too low, and you may not get the profits you deserve.
Pricing requires a fair understanding of your local housing market in San Antonio, Texas and comparisons with similar homes sold recently.
Investigate the real estate market in your region and learn about the typical prices for houses similar to yours.
Get a professional house appraisal.
This will give you an official estimate of your property's worth based on several factors like location, size, condition, and recent upgrades.
Handling Offers and Counteroffers
Once you've listed your property, the offers will hopefully start coming in.
Each offer you get should be evaluated thoroughly.
Look beyond the price. Some cash buyers will offer a quick closing time or waive inspection contingencies, which might be more appealing than a higher offer.
Don't be afraid to counteroffer. This could result in a higher final sale price.
Consult with a real estate attorney or experienced cash home buyer to understand the potential implications of each offer.
Negotiating Terms and Conditions
The sale of the house isn't only about the price. Other elements like the closing date, what items are included in the sale, and who pays certain costs can all be negotiated.
Be clear about your non-negotiables.
Discuss the possibility of rent-back agreements if you need more time to relocate.
Ensure the buyer will handle all necessary repairs, if you're selling a distressed property.
Remember, successful negotiation is about compromise. You won't always get everything you want, but with careful planning, you can make the most out of the deal.
Handling Paperwork
To sell your home quickly for cash in San Antonio, TX, having the necessary paperwork in order is paramount.
Don't underestimate the power of preparation when it comes to selling your house.
Gathering Necessary Documents
Typically, you will need the following documents to facilitate a smooth sale:
The deed to your house, which proves you own the property
Your latest property tax bill
Mortgage payment information, if applicable
Homeowner's insurance information
Any documentation related to ongoing services or warranties (for instance, for appliances or termite protection)
Remember, it's better to have all of these documents ready before you need them.
Consulting with a Real Estate Attorney in San Antonio
Though selling your house for cash tends to be a straightforward process, it's nonetheless a wise idea to consult with a real estate attorney.
They can help you navigate the legal specifics, provide advice on the paperwork, and ensure that all transactions are above board.
While hiring an attorney may feel like an extra expense, it could save you from potential pitfalls and costly mistakes down the road.
Understanding Legal Implications and Obligations
When you sell your house for cash, be aware that you are selling 'as is.' This implies that you won't be making any repairs before the sale, and the buyer will be purchasing the property in its current state.
Further, ensure you understand all terms of the sale before signing any documents. For instance, some cash home buyers may include a clause stating that you remain liable for any undiscovered issues after the sale.
Hence, a complete understanding of your obligations under the contract is necessary.
Taking time to properly handle your paperwork can speed up the sale process and put you one step closer to fast cash for your house.
So, gear up and start prepping!
Closing the Sale
Once you've secured a buyer for your home, it's time to close the sale. This process involves several critical steps, from setting a closing date to finally receiving your cash payment.
Setting a Closing Date
After reaching an agreement with the buyer, set a closing date that works for both parties.
The closing process can take anywhere from a few days to a couple of weeks depending on the buyer's financial situation and whether you've already vacated the house.
It's crucial to have all necessary documents and reports ready for this date.
Make sure to cancel any utilities and services tied to the property effective from this date.
It's wise to work with a real estate attorney or professional
who can help ensure everything is properly prepared and legal.
Coordinating with the Buyer and Their Agent
During closing, both you and the buyer must sign several documents to make the sale official.
You will need to coordinate closely with the buyer and their agent to make sure everyone is on the same page.
Communicate openly to avoid any misunderstanding or delays.
If any discrepancies arise, remain patient and work with your attorney to resolve them.
Completing the Transaction and Receiving Cash Payment
After all documents are signed and everything checks out, it's time to complete the transaction.
The custom with cash sales is that the payment is given directly to you, the seller, on the closing day.
Have the buyer wire the funds directly to your attorney or escrow account to ensure that the transaction is secure.
Once you've received the funds, the sale is completed, and you can hand over the keys to the new homeowner!
The process can seem daunting, but with the right knowledge and a reliable network at your disposal, selling your house for cash fast in San Antonio, Texas, can be a hassle-free experience.
Post-Sale Considerations
Once you've successfully sold your house fast for cash in San Antonio, TX, there are few more steps to take.
There's more than just handing over the keys – you also need to make sure you leave the house in an acceptable state and close all your local accounts.
Let's delve into what this entails.
Transferring Utilities and Closing Accounts
Firstly, make sure you transfer all utilities out of your name and into the new owner's name. These could include electricity, gas, water, trash collection, and internet services.
To do this, you'll need to contact each service provider, inform them of the change, and provide the necessary details.
Things to remember include:
Scheduling a date for each utility to be transferred or shut off
Paying any outstanding bills and settling accounts
Providing forwarding address for any final bills or correspondence
Moving Out and Arranging Logistics
Next, comes the task of moving out.
Coordinate with a professional moving company to ensure all your belongings are safely moved to your new home.
Plan your move in advance to reduce stress.
Declutter and donate or sell items you no longer need.
Pack carefully ensuring fragile items are secure.
Remember to leave the home in "broom clean" condition – this simply means the house should be empty, clean, and without damage.
Ensuring a Smooth Transition for the New Owner
Finally, to ensure a smooth transition, leave a list of any useful information for the new owner.
This may include any warranty information on appliances, a list of local service providers, and details on trash and recycling pickup.
It's also a nice gesture to leave them a note with your contact information, in case they have any questions.
These measures will help wrap up the sale of your house for cash while leaving a good impression on the new owner.
In Conclusion
We've made it through a detailed guide, delineating the journey you need to undertake to sell your house swiftly and get paid in cash.
Selling your SA house is a big decision, but it doesn't have to be a daunting task, particularly if you have to do it fast.
Recap of the steps to sell your SA house fast for cash
Let's remind ourselves of key steps:
Identify your reasons for selling and set a realistic timeline.
Research potential cash home buyers to find a reputable company.
Get a professional appraisal to assess your property's value.
Prepare necessary paperwork such as proof of ownership and disclosure documents.
Negotiate the selling price and terms.
Once everything's ready, close the deal and receive your cash!
Encouragement to take action and start the selling process
The ball is definitely in your court. If you've been thinking, "I want to sell my house, where do I start?" this guide has hopefully provided the clarity and direction you were seeking.
Remember, cash home buyers like "Sell My House Fast in San Antonio" are ready to assist and buy your home – whether it's a pristine mansion or a distressed fixer-upper.
As the saying goes, the journey of a thousand miles begins with a single step. Don't be daunted by the task ahead.
Take the plunge, start the selling journey, and you could have cash for your home faster than you think.
After all, there's no time like the present to get started!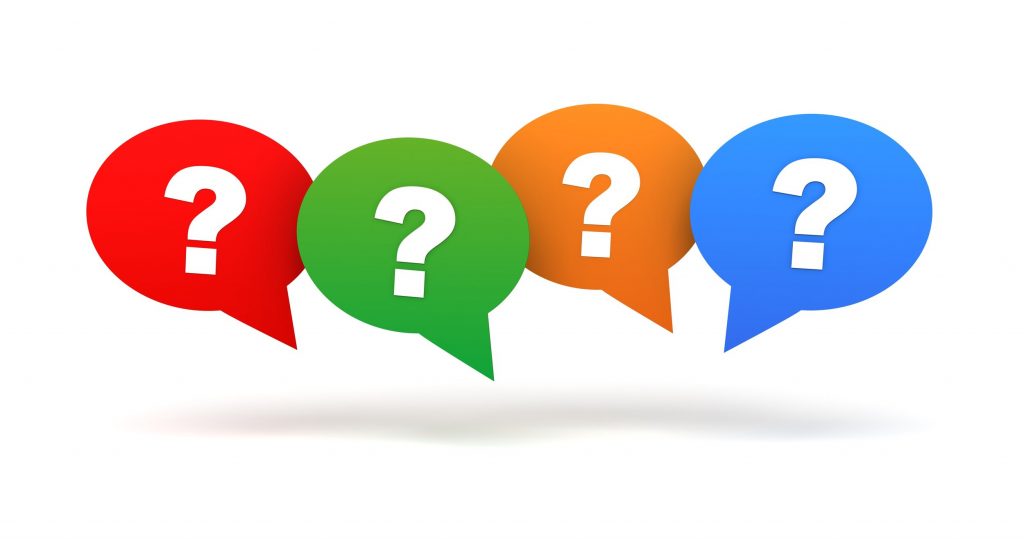 FAQs About How to Sell Your House Fast For Cash in San Antonio
What is the most profitable way to sell my house?
Choosing the most profitable way to sell your house depends on your specific situation and the condition of your property.
However, here are a few options that might get you more bang for your buck:
Sell As-Is: Selling your house "As-Is" in its current condition can save you from costly repairs and renovations.
Hire a Professional Stager: A well-staged home can fetch a better price on the market.
Sell to Cash Home Buyers: This can be a great option if you want to sell fast and avoid agent commission fees.
What month is the best to sell a house in San Antonio, TX?
Historically, the best month to sell a house in San Antonio, and much of the U.S., tends to be May. This is when buyers tend to be most active.
However, keep in mind that real estate market conditions can vary from year to year and place to place.
Do I need a lawyer if I sell my house for cash in San Antonio?
Selling your house fast for cash does not legally require a lawyer. However, it's definitely a good idea to have one.
A San Antonio real estate attorney can help safeguard your interests, ensure proper legal documentation, and can help resolve any unexpected legal issues that may arise.
What not to fix when selling a house in San Antonio?
Before selling your house, you want to avoid over-improving it. Invest mainly in essential repairs that significantly affect the property's value.
Here are a few things not worth fixing:
Outdated Appliances: Unless they're not working at all, replacing them might not bring you much return.
Aged Carpet: Instead, offer a carpet allowance to the potential buyers.
Minor Cosmetic Issues: Small scratches on the walls or doors may not significantly impact the home's value.
How much do you lose when you sell your house for cash in San Antonio, TX?
When you sell your house for cash, you may "lose" some money compared to a traditional sale, but you also stand to gain in different ways.
With a cash sale, you typically bypass many traditional selling costs like real estate agent commissions, closing costs, and home inspection fees.
Additionally, you may save on repair costs, mortgage payments, property taxes, and insurance if a speedy sale allows you to move out sooner.
What is the fastest way to sell my house in San Antonio TX?
The fastest way to sell your house in Texas might be to sell it for cash to a reputable buying firm.
Companies that offer "we buy houses for cash" services can typically close deals in a few days to a week, as they bypass the traditional financing process.
How do I sell my home fast in San Antonio?
To sell your home fast in San Antonio, TX:
Evaluate Property Value: Start by determining what your home is worth. You can do this by comparing similar recently sold homes in your area or hiring a real estate agent.
Find Reputable Buyers: Look for reputable cash home buyers in San Antonio. Check their reviews and testimonials, and ensure they can close quickly.
Assess Offers: Compare the offers you get and select the one that best suits your needs.
Close the Deal: After selecting a buyer, you can close the deal.
Typically, in a cash sale, this can be done relatively quickly without a lengthy escrow process.
---
If you're ready to sell your San Antonio home for cash quickly, give us call at (210) 570-4984‬ or fill out the short online form.
Our team of savvy real estate problem-solvers is here to guide you through our fast home buying process and give you a fair offer on your home!